Instant Tomorrow в Dazed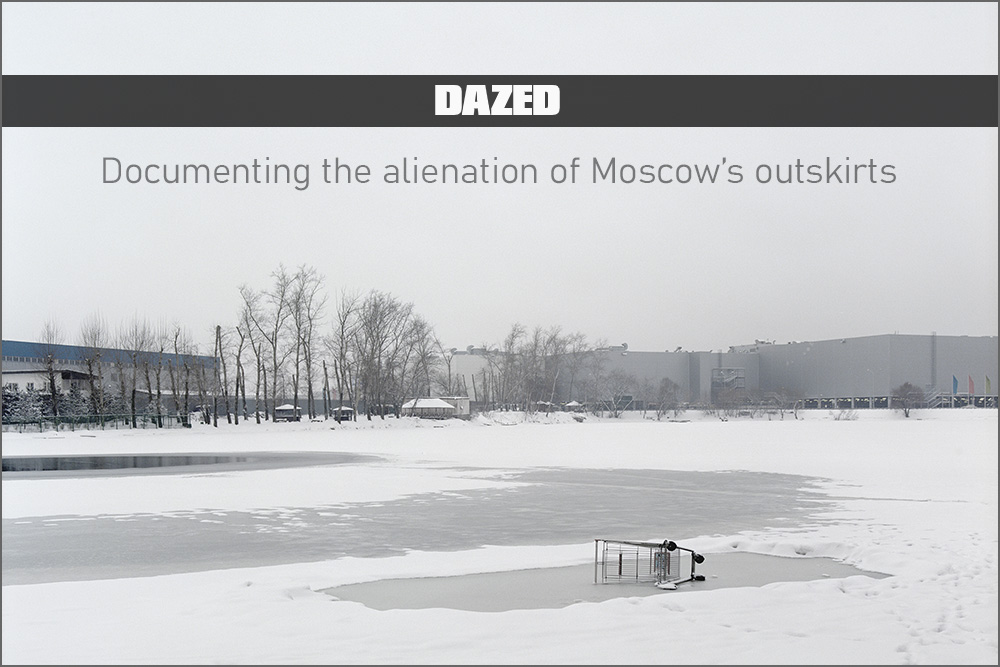 Оригинальная публикация на сайте Dazed Digital
Перевод будет скоро.
Оригинальный английский текст Анастасии Фёдоровой:
The most powerful and unique artist statements sometimes come from boredom and mundanity.
This is the case with Dmitry Lookianov's photographic series "Instant Tomorrow" where soulless outskirts of Moscow
are transformed into the sterile vision of human future.
"I began by photographing my neighbourhood: the most typical and mundane district at the edge of Moscow which has nothing but tower blocks, parking lots and ugly malls," remembers Lookianov. "At first it was just architecture and cityscapes but then I started shooting interiors, observing and studying the objects in contemporary living spaces."
He captures perfectly the alienating effect of a typical Moscow sleeping district: the endless rows of identical tower blocks and identical flats suggesting identical lives for its inhabitants. The characters in "Instant tomorrow" are not unhappy but seem slightly dazed in their utopian dream. Looking out to the distant horizon, illuminated by the cold light of their smartphones and TVs, his subjects seem trapped in a comfortable world of flats and malls where everything is easily available.
The landscape of this future is stuck in quiet white winter, the colours and sounds muffled by soft white.
"I found that the interiors I shot were predominantly white or pale in colour, minimal, almost empty, and very sterile.
However, the snowy cityscapes stripped of colours and details fit the project really well, reducing the elements in the
cityscape, creating a feeling of artificial architectural models," he adds. "Instant tomorrow" is not just a glimpse into
the lifestyle of contemporary Russia's large cities which often remains unseen, it's also a prediction –
a metaphor for an upcoming globalised urban future.